A Message From Our President John Evans
Welcome. It is my privilege to welcome you to the official website of the Audlem and District Probus Club. Probus Clubs exist throughout the UK (and indeed the world), but each is autonomous. The name itself is an acronym for professional and business men who are retired or semi retired. Our Club's aim is to provide it's members with opportunities to increase their social and cultural activities, together with friendship of like minded people.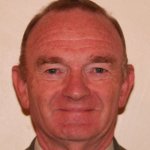 In 2015 Audlem and District Probus Club celebrated 20 years of activity with our 20th. Anniversary. We are planning a suitable celebration of our 25th anniversary in 2020

We are living through exceptional times at present and, like most other village organisations, all Probus activities have been suspended until further notice. In the News section, you will find more detail on how we are adapting to the impact of the COVID-19 virus. One slightly odd outcome is that we have been unable to hold our AGM. Our constitution allows for an automatic change of President annually and this has occurred. Strictly, we should vote in our new committee at the AGM and we have been unable to do this. Exceptionally we have decided to adopt the new committee as from the date of the postponed AGM and will correct the irregularity when we are able to resume our meetings.
Finally, I would like to take this opportunity to pay tribute to our retiring President David Hughes. He has worked tirelessly throughout his presidency to uphold the honour of the club and to maintain the high esteem in which our members hold it and, most notable, he has managed to do this always with good humour. I can only hope to aspire to the standards and example he has set.