A Message from our President Jerry Sullivan
Welcome. It is my privilege to welcome you to the official website of the Audlem and District Probus Club. Probus Clubs exist throughout the UK (and indeed the world), but each is autonomous. The name itself is an acronym for Professional and Business men who are retired or semi-retired.
The aim of our club is to provide its members with opportunities to increase their social and cultural activities, together with friendship of likeminded people.
Audlem and District Probus Club was founded in 1995 and in 2015 we celebrated our 20th Anniversary. As you know, last year we were planning a suitable celebration for our 25th Anniversary, but regrettably COVID put paid to that, together with a halt to virtually every aspect of life as we knew it.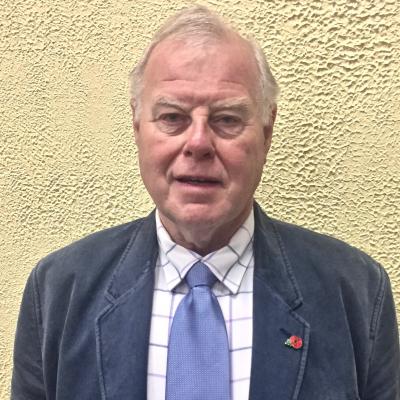 Our President Jerry Sullivan writes:
I consider it an exceptional privilege to have been invited to be your president for a second year. I must have achieved something in my first year to be so honoured again.
Since reopening in September 2021, following the Covid crisis and lockdown, our speaker secretary Mike Smith, has provided us with a full and varied programme of speakers. He has already lined up a programme of speakers through to the end of this year, so our many thanks are due to him.
Roy Plume our social secretary has already organised two very enjoyable holidays, one based in Kelso in the Scottish Borders, the other, very recently, based in Tunbridge Wells in Kent.
I know he is already planning and recceing next year's holiday, advance details of which will be announced at a meeting in the near future. In addition he is planning one or two day trips and social events. Our thanks are due to him for all the effort he puts into organising these holidays and events.
During my first term as president, which I enjoyed, my enjoyment was greatly enhanced by a very supportive and able committee, particularly Mike Hartland as club secretary and Alan Draper as treasurer.
I am currently enjoying my second year as president, again ably supported by the committee. I look forward to greeting you at future events and meetings. Our meetings are always well attended and visitors and new members are of course always welcome and can be assured of great hospitality.
I must mention that the club is always keen for existing and new members to offer their services in the running of the club as committee members and of course officers.
It goes without saying that without such people the club would not be able to function.