A Message from our President Jerry Sullivan
Welcome. It is my privilege to welcome you to the official website of the Audlem and District Probus Club. Probus Clubs exist throughout the UK (and indeed the world), but each is autonomous. The name itself is an acronym for Professional and Business men who are retired or semi-retired.
The aim of our club is to provide its members with opportunities to increase their social and cultural activities, together with friendship of likeminded people.
Audlem and District Probus Club was founded in 1995 and in 2015 we celebrated our 20th Anniversary. As you know, last year we were planning a suitable celebration for our 25th Anniversary, but regrettably COVID put paid to that, together with a halt to virtually every aspect of life as we knew it.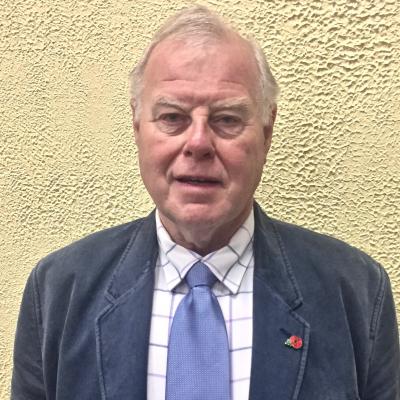 Our President Jerry Sullivan writes:
I consider it a privilege to have been invited to be your president for the forthcoming year and I will do my best to maintain the high standards set by my predecessors.
On behalf of the members I thank the two previous presidents, Alan Joslyn and John Evans for their hard work in the unenviable task of steering the club through difficult times with the Covid crisis and lockdown, when we were unable to hold meetings.
Both went out of their way to keep the membership up to date with progress towards a planned reopening. This finally happened after nearly 18 months of no meetings with a Special General Meeting on Thursday, September 9th. 2021. Much appreciated by all!
Mike Smith, our speaker secretary, has a full programme of speakers lined up through until June, with our next speaker on April 14th being Jeremy Nichols talking about a U.S. transcontinental train journey, beginning at the usual time of 10.45 am.
Our new social secretary, Roy Plume, is planning various trips and events, details of which will be available soon, so please support as many of the events as possible.
Roy has also organised the annual holiday, which this year is to the Scottish Borders, based in Kelso. There are places still available, so if you are interested contact Roy.
I am looking forward to my year as President and to greeting you at future events and meetings. Visitors and new members are of course always welcome.