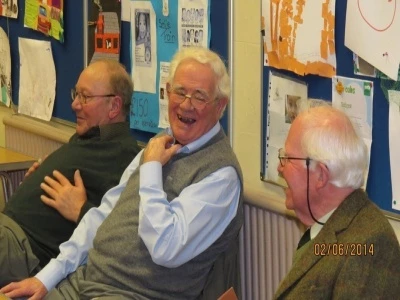 Unfortunately, due to heavy fog at her home in Liverpool, our scheduled speaker, Christina Spencer, was unable to travel to Audlem to speak to our members about her experiences of living with 62.5 foreigners!
However, one of our honorary members and sponsor, Derek Rooke, was able to save the day by standing in for Christina.
Derek gave us a very enlightening history of Ireland in the 20th Century, and judging by the number of questions from members at the end of the talk, it was evident that they had throughly enjoyed Derek's presentation.
Many thanks indeed to Derek for saving the day !