Probus Members visit Bentley Motors
Probus members went on an extensive tour of the Bentley facility at Crewe on Monday 18th November organised by our Social Secretary Jerry Sullivan
Members were escorted around the production / assembly of such prestigious cars as the Continental GT, Silver Spur, Mulsanne and the latest SUV Bentayga.
Members were shown the start of the production line with a body shell delivered from Leibzig, watched the continuously moving assembly line as the electrical wiring looms were fitted, the V12 0r V8 engine and drive train were " married " with the body, and the leather hides were transformed in to seats.
The interior decor was made from walnut burr, or other optional choices such as the famous sequoia redwood trees from California and members were shown the intricate hand cross stitch sowing of the steering wheel.
The tour concluded with a refreshing cup of tea and the opportunity to admire and sit in the finished models in the sales showroom and lineage exhibition.
An excellent afternoon and grateful thanks were extended to our hosts at Bentley and to Jerry Sullivan for organising the visit.
latest news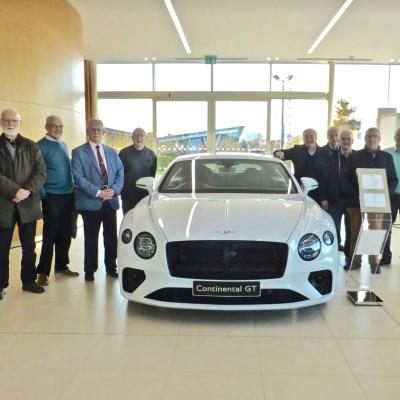 Probus Members visit Bentley Motors
Probus members went on an extensive tour of the Bentley facility at...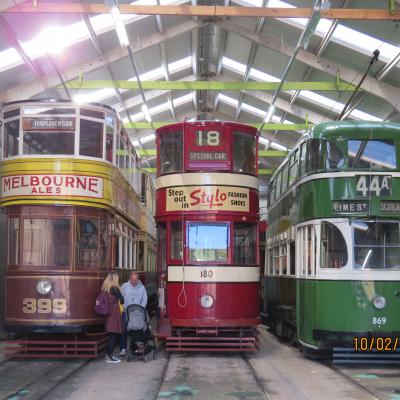 Visit to Tram Village & Kedleston
After several days of miserable, grey, wet weather Wednesday (October...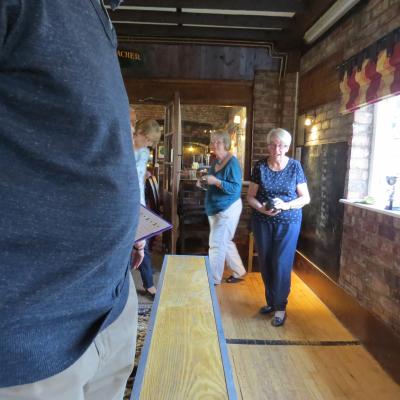 Competitive Evening at the Skittles
On Wednesday 22nd August, 27 Probus members and partners enjoyed an...
© 2013 - 2020 Audlem & District Probus | Design: ThenMedia