Record Turn Out for the April Walk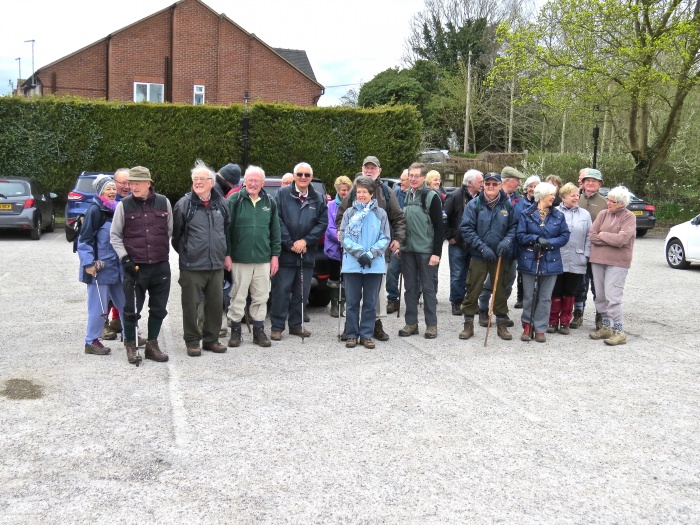 Some 30 members and guests turned out for the April Probus Walk — a record number.
The walk was circular of approximately five miles Starting and finishing at the Farmer's Arms in Ravensmoor in dry but chilly weather.
Only a few styles and a little mud but generally good underfoot,it was easy to see who were the serious walkers and the those who were out for a stroll and a chat — the 30 people being stretched out over some 150 yards.
Returning to the Farmer's Arms, lunch,and welcome refreshments were enjoyed by all. Our grateful thanks go Ben Clark and John Evans, the organisers.
© 2013 - 2023 Audlem & District Probus | Design: ThenMedia