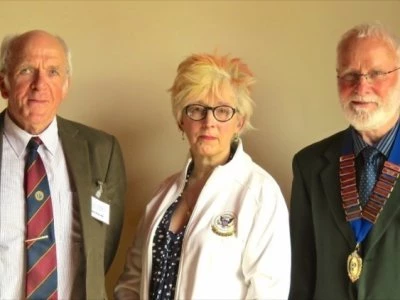 Susan Leicester from Middlewich was the Probus speaker on Thursday, and gave an unusual insight into the American White House.
She began by singing the" Star-Spangled Banner" – the American National Anthem – from a poem by Francis Scott Key, who was being detained by the British at the bombardment of Fort McHenry during the war of 1812.
Susan outlined how her daughter, Nancy, took a Master's Degree in the U.S., and married an American engineer who worked in the White house for 30 years.
As a result both Nancy and Susan had unparalleled access to the White House. Susan then gave a tour of the White House which could not be seen without such privileged access and showed christmas cards from the President and his wife.
Susan also told of her interest in the electoral process both in the U.S and the UK / EU and the differences between the two.
A fascinating talk from a fascinating lady.