Update on Probus Holiday
Refunds for the Cancelled Probus Holiday to the Chilterns
Following the latest Travel Advisories from the Government announced in the last week, the hotel at Henley is now closed until late June. Bookings affected by this closure (and this obviously includes ours) are being offered an opportunity to move the booking to a later date or to claim a refund of all monies paid to the hotel to date.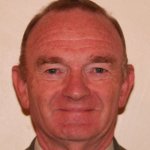 Following advice from Roland, your committee has decided to cancel the booking and seek a full refund and I have written to the hotel informing them of our decision. The only other expenditure the club has incurred for the aborted holiday is a non-returnable deposit for the Thames cruise that was included in the itinerary and Roland is in discussion with them about reclaiming a part of this deposit. The sum involved is small compared to payments already made to the hotel.
When the hotel refund is received (and the hotel understandably warn that this may take a time to arrive given the volume of cancelled business they are dealing with) you will be pleased to hear that the club expects to be able to refund most or maybe all of the money we have each paid to date but our Treasurer asks us to be patient in the meantime.
As you will probably know, there has been much debate about postponing the holiday to a later date. However, for a number of good reasons Roland has cautioned against trying to do that and the committee has accepted his advice so the itinerary to the Chilterns will not now take place. We owe a debt of gratitude to Roland for his hard work in organising the holiday which I am sure would have been an excellent event had it not been for the wretched impact of Covid 19. Consideration is being given to alternative plans for a holiday in 2021 so watch this space!!
Finally, my apologies that it has taken so long to get to this stage but our overriding priority has been to protect the club and it's members from any financial penalties that might arise from an early decision to cancel.
John Evans
President
© 2013 - 2023 Audlem & District Probus | Design: ThenMedia